Panairi WASTE EXPO, ne datat 4-7 maj, 2020, New Orleans, SHBA
The Economic and Commercial Office of the U.S. Embassy in Tirana, invites representatives of both public and private sector operating in the waste management and recycling sector to attend the Waste Expo Trade Show that will take place from May 4-7, 2020, in New Orleans, USA.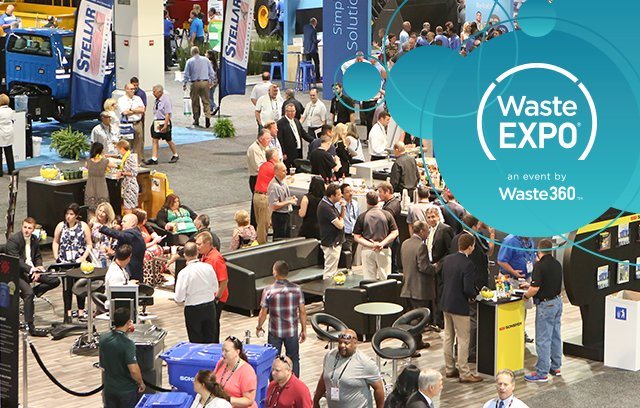 We would greatly appreciate if you would consider attending the event. If interested, please complete the attached form and send it to USALBusiness@state.gov before March 7, 2020.

For more information on the show please visit: Click here
For a list of exhibitors registered to date please visit Click here
This link Click here enables you to search based on the categories of products and the country of origin of the company.
I would urge you to carefully review (in the above link) the list of U.S. companies that will be at the exhibit and list any U.S. companies that you would like to meet during the show in the form attached. If you cannot identify companies, please list the category/categories of the product/equipment and we will identify the right US companies for you.
WASTE EXPO Overview
WasteExpo is the largest tradeshow in North America serving the United States' $85 billion solid waste, recycling and organics industry, bringing together private sector, public sector and waste management professionals from around the world. In 2019, there were more than 600 exhibitors drawing 14,500 participants from more than 100 countries. For 2020, the WasteExpo conference program will run from May 4-7, 2020 and the exhibition is open from May 5-7, 2020. WasteExpo combines industry education with an exhibition that showcases industry products and services for buyers from around the world. Attendance is open to all individuals related to the solid waste, recycling and organics industries.
In addition, the Waste360 Healthcare Waste Conference, Waste360/Stifel Investor Summit and Waste360 Business Leadership Forum are co-locating with WasteExpo. Separate registration for these conferences is required.
Industries Exhibiting in WOC:
The exhibit floor offers products in the following areas: collection & transfer, energy, fleets, technology, landfills, organics, food waste, composting, waste storage, all forms of recycling and more. WasteExpo exhibitors will be displaying many types of solid waste and recycling equipment including: trucks and truck components, trailers, loaders, cranes, conveyors, bins, compactors, containers, balers, shredders, landfill equipment, screens, scales, computer software, safety, Anaerobic Digestion, composting, waste-based energy equipment, waste conversion, food waste, and much more.
Potential attendees from Albania:
• Waste service companies including private refuse firms and independent contractors, including landfill owners/operators (solid/liquid/hazardous)
• Government entities, including municipalities, agencies, regional authorities in charge of waste management programs
• Recycling firms including secondary material processors, contractors and recyclers
• Organic waste companies/services
• Consulting engineering firms, consultants, architects, research and/or development organizations
• Distributors and dealers
• Waste generators: Businesses and organizations that create waste in manufacturing retailing and/or providing services
• Associations, publications and tradeshows
• Trucking professionals including fleet owners, operators and maintenance professionals
• Healthcare waste professionals
Services we offer:
Benefits for companies registering through our office:
• Free Exhibition Pass: Delegation members will receive a complimentary Registration Pass.
• Discounted Education Program Fees (Discounted rate of 50% off normal rates)
• B2B: Business-to-business matchmaking with pre-screened U.S. suppliers according to your interest (a staff from US Embassy will attend the show and assist with meetings with US companies.)
• Export Interest Directory: Before the show, our office will send a list of U.S. exhibitors to all interested companies who export or indicate an interest in exporting to the region.
• Complimentary ticket to the International Reception WasteExpo will host in appreciation of all international visitors attending the show
• Complimentary ticket to the Welcome Reception at Generation's Hall in New Orleans on Monday, May 4 ($85)
• Free use of International Business Lounge: Complimentary use of the International Business Centers (IBCs), available exclusively for international attendees and exhibitors. Amenities include computer stations and laptop hookups with internet access, WiFi, light refreshments, access to private meeting rooms (available on a first-come, first-served basis).
Please note that flight tickets, accommodation, application for visa, and all costs related with the trip are the responsibility of the participants.
All interested companies, whose representatives do not possess a US visa, should apply as soon as possible to get an interview date with the Consular Section, that enables the processing of their application in time to attend the show. Please note that wait times at consular section are long so, be sure to apply as soon as possible.
Contact
Edi Jaçellari
Commercial Specialist

U.S. Embassy Tirana, Albania
Political and Economic Section

Tel.: +355 4224 7285 ext. 3116
Mob.: +355 68 208 0367