CONEXPO-CON-AGG 2023, Las Vegas Convention Center - March 14-18, 2023
CONEXPO-CON/AGG 2023 is the largest construction show in North America. At the show attendees will have the opportunity to connect with experts from every major construction sector.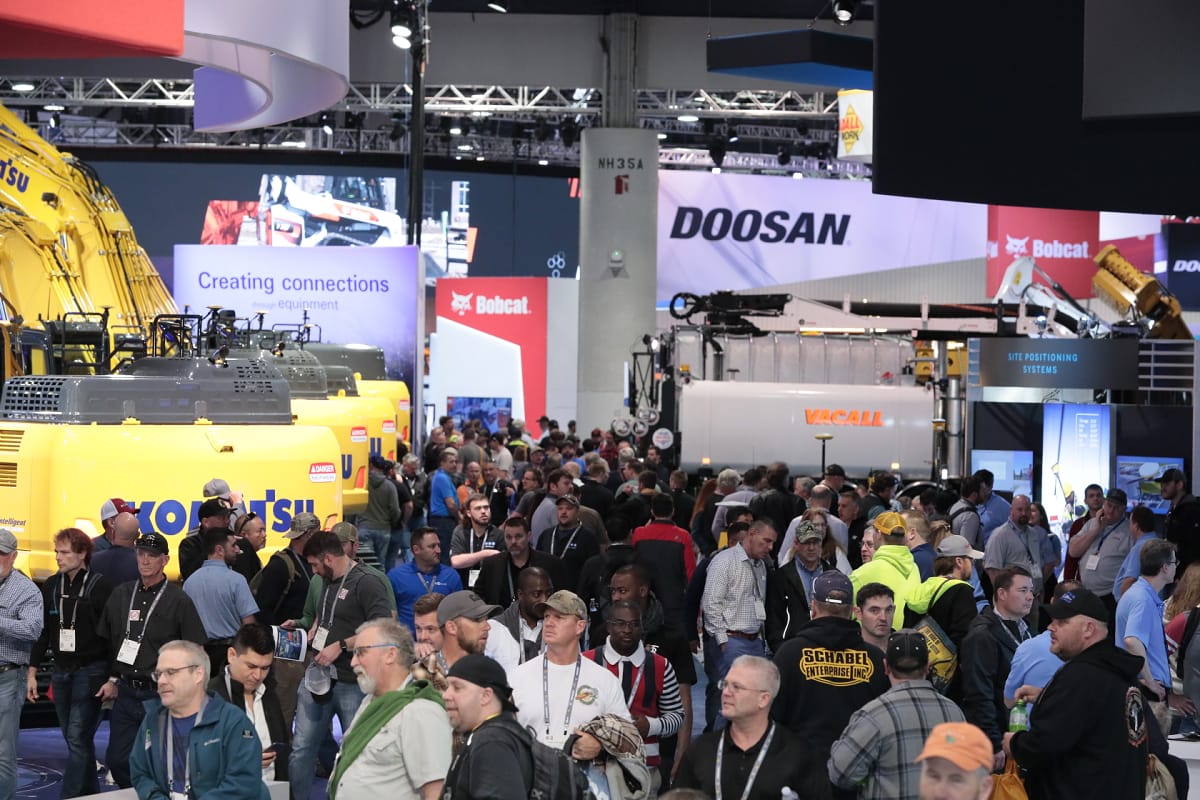 From meeting the people who make the machines, to discovering new technologies and building relationships in the construction community, this show will lead to new opportunities for attendees to improve business, become more efficient, and grow within the industry:
• 1,800+ exhibitors from every major construction industry including asphalt, aggregates, concrete, earthmoving, hauling, lifting, trucking, underground construction, and more.
• 130,000 attendees including contractors, dealers, producers, service providers, and other construction professionals together.
• Comprehensive education program that is the leading source for contractors, business owners, construction material producers, and end-users to obtain cutting-edge information for today's challenging economy and business model.
Nearly 20% of the attendees are international companies from all over the world.
Product Categories:
The CONEXPO-CON/AGG 2023 exhibit show floor will feature leading manufacturers and service providers, showcasing their newest products and technologies aimed at the asphalt, aggregates, concrete, earthmoving, lifting, mining, utilities, and more.
The following product concentration areas will be featured at CONEXPO-CON/AGG 2023:
• Aggregates
• Asphalt
• Business Operations
• Concrete
• Earthmoving & Material Handling
• Engines, Components, & Drivetrains
• Equipment Components
• Hauling & Trucking
• Hydraulics
• Infrastructure Maintenance
• Land Clearing
• Lifting (Aerial & Cranes)
• Operator Awareness
• Portable Power
• Safety
• Technology Solutions
• Underground Construction


Potential attendees from Albania:
The audience profile for CONEXPO-CON/AGG 2023 includes persons, with buying influence, involved in all facets of the construction industry.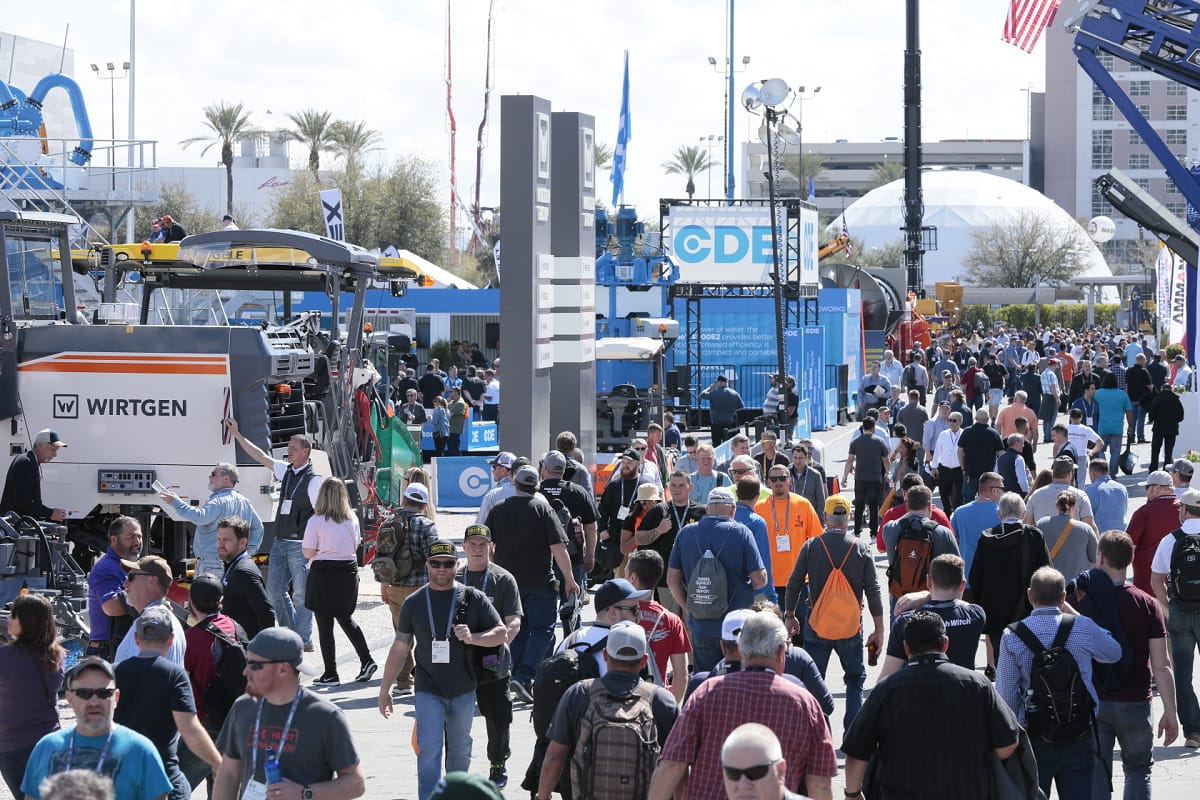 Services we offer:
Benefits for companies registering through our office:
Discounted TEPP delegate registration fees start at $79 USD through March 13, 2023 and are $119 USD thereafter. The discounts for advanced registration (until March 13, 2023) represent 69% off the standard badge price ($249), and onsite registration (between March 14-18, 2023) represents a 53% discount off the standard badge price ($249).
Complimentary shuttle bus to and from the show to most hotels. Registration badges will include the necessary code to access the shuttle bus. More information will be provided at a later date. Access to the International Trade Center (ITC) with private meeting rooms, computers, wireless internet, and lounge area with refreshments Business-to-business matchmaking with pre-screened U.S. suppliers.


Please note that flight tickets, accommodation, application for visa, and all costs related with the trip are the responsibility of the participants.

Please do not hesitate to reach out to our office or the AmCham (JacellariE@state.gov and Neritan.mullaj@amcham.com.al) if you have any questions.
Expression of Interest Form English
List of exhibitors according to categories