Training on Energy Efficiency in Buildings 28-31 May 2018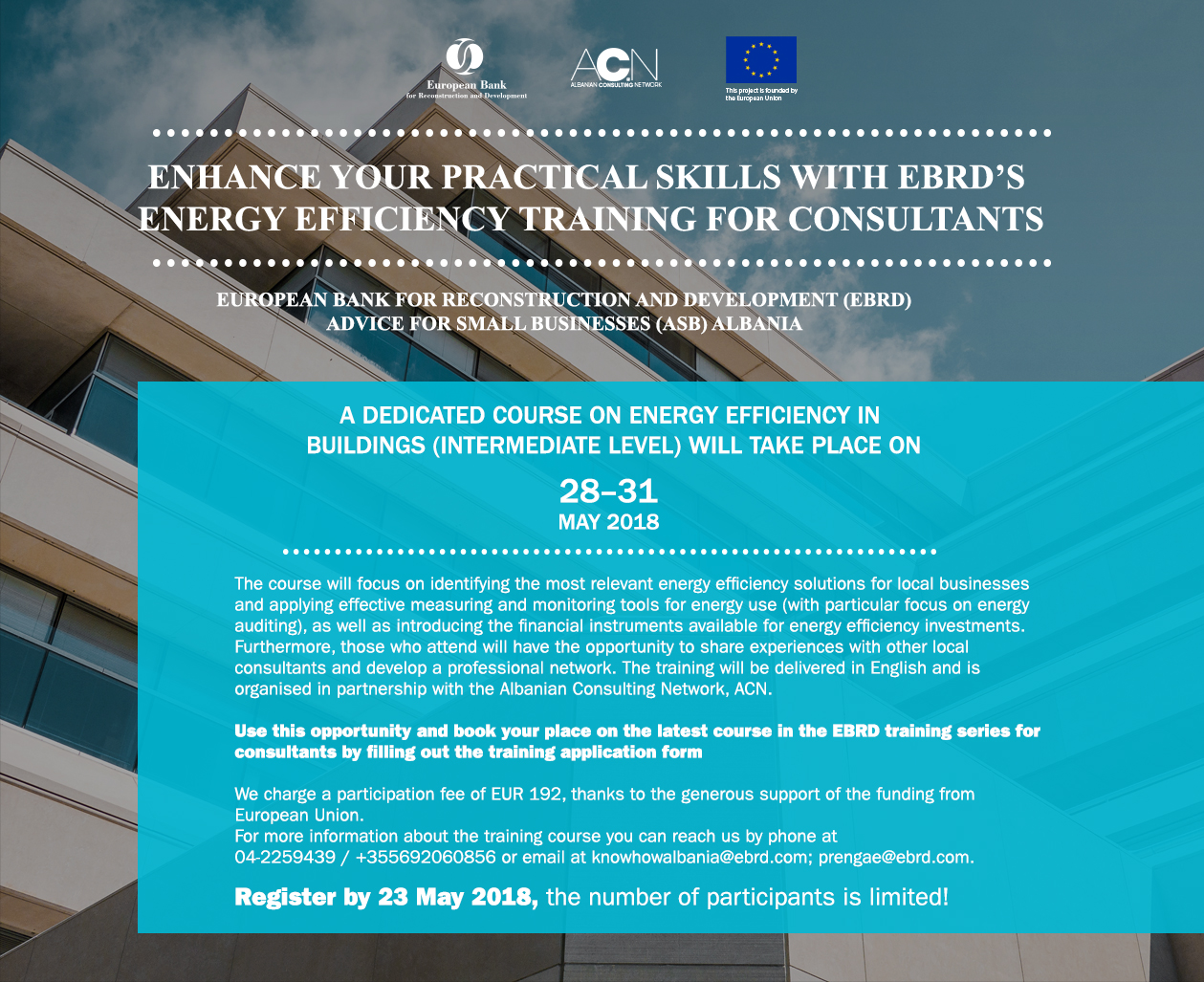 Enhance your practical skills with EBRD's energy efficiency training for consultants
A dedicated course on Energy Efficiency in Buildings (intermediate level) will take place on 28–31 May 2018.


The course will focus on identifying the most relevant energy efficiency solutions for local businesses and applying effective measuring and monitoring tools for energy use (with particular focus on energy auditing), as well as introducing the financial instruments available for energy efficiency investments. Furthermore, those who attend will have the opportunity to share experiences with other local consultants and develop a professional network. The training will be delivered in English and is organised in partnership with the Albanian Consulting Network, ACN.
Use this opportunity and book your place on the latest course in the EBRD training series for consultants by filling out the training application form!
We charge a participation fee of EUR 192, thanks to the generous support of the funding from European Union. For more information about the training course you can reach us by phone at:
04-2259439 / +355692060856
email at knowhowalbania@ebrd.com; prengae@ebrd.com.

Register by 25 May 2018, the number of participants is limited!